a week that shapes
a lifetime
American Legion Illinois Premier Boys State
84th Annual Session, June 8th – 14th, 2019
Hosted at Eastern Illinois University
Countdown
days

hours

minutes

seconds
welcome
"Gentleman, raise your right hand and repeat after me." It is with these words that we begin the oath of citizenship at the start of our annual opening assembly. We welcome a new group of proud Americans from all across Illinois to participate in this thing called Premier Boys State. They come from small towns and big cities not really knowing what to expect upon arrival. They show up, having been sponsored by the American Legion, or some other civic organization, with doubts about the week that is to come. They are ushered through a series of check-in events and eventually arrive in a flag-draped college gymnasium to officially start a week that shapes a lifetime. This is only the beginning. . . .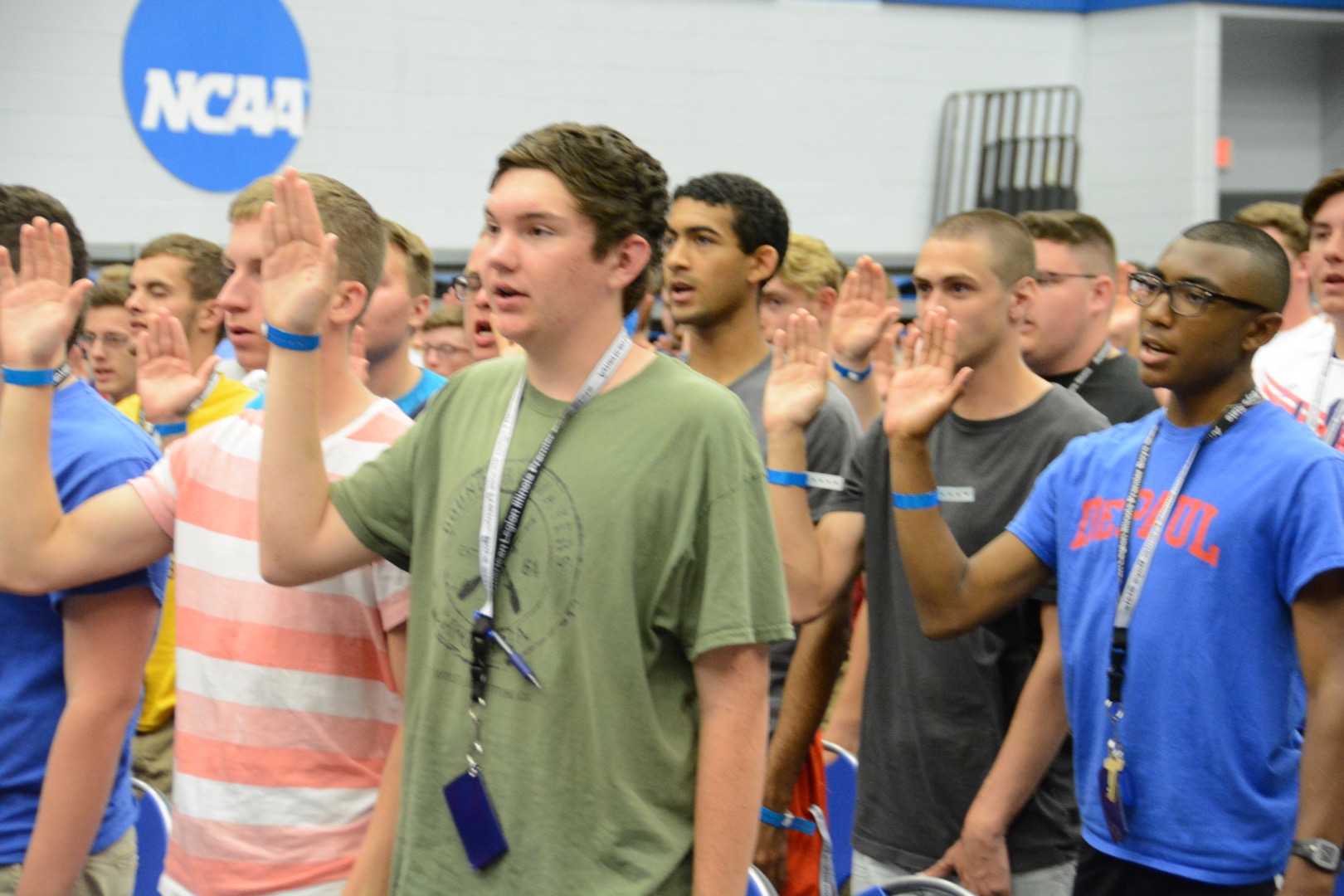 What's in
A Week?
We pack a lot into the 10,080 minutes during our week in June. While there is always fun and downtime, our program packs in so many experiences it is often called life changing. We start the Saturday before flag day, end the Friday before Father's Day, and in between our citizens will be busy, have fun, and learn by doing.
Summer is Coming
Register Today!
In our opinion, there is no better way to spend a week in June – a week that shapes a lifetime. We know there are a lot of options out there, but our unique program offers so many experiences packed into one week. Clear your schedule and get more info now.
Scholarship Highlights
A Week that Shapes a Lifetime
Illinois Boys State is proud to offer ten scholarships awarded annually totaling nearly $20,000 each year to Boys State participants. All scholarships are based upon merit achieved during the Boys State program, with the exception of the Samsung Scholarship as well as the essay and oration contests, which may be prepared ahead of time. While a citizen may receive more than one scholarship, no single citizen may receive cumulative awards of more than $5000 at the state level.
Samsung
In 1996, worldwide electronics leader Samsung endowed a scholarship fund of $5 million to be administered by The American Legion. Meant to show appreciation for U.S. veterans who came to Korea's aid during its struggle against communist forces in the Korean War, the Samsung American Legion Scholarship Program established a series of scholarships derived from interest and other income from the principal amount. To date, the Samsung American Legion Scholarship has awarded over $5.5 million to more than 2000 applicants. Illinois Boys State has had three national winners, each winning the national $20,000 scholarship award! For more information about the program click here.
Essay
The Hayes Kennedy Scholarship is a scholarship awarded annually to the citizen who presents the best original essay on a selected topic related to the Constitution of the United States or the Illinois Constitution. The winner of the Hayes Kennedy Essay Contest will receive the Hayes Kennedy Scholarship named in honor of Hayes Kennedy, an attorney, and one of the co-founders of Illinois Boys State. The essay must be over 500 words, but should not exceed 1000 words, in length. Essays must be typed using good literary style, properly paragraphed, punctuated, etc.  All contestants are required to submit their essay electronically. They can be worked on before the session, but that is not required. A password will be required to submit.  Procedures/passwords will be provided during the session.
Twice in the past five presidential elections, a candidate has won the popular vote but not the Electoral College vote. The founding fathers established the Electoral College in the Constitution as a compromise between elections of the President be a vote in Congress and election of the President by a popular vote of qualified citizens. Article II of the Constitution and the 12th Amendment refer to "electors"? But not to the "electoral college". However, the term "electoral college" does not appear in the Constitution. As a result, the founding fathers wanted to safeguard against uninformed or uneducated voters by putting the final decision in the hands of the electors most likely to make the best decision. However modern technology allows voters to make informed decisions that were not possible 200 years ago.
Your essay should address the Constitutional issues of Article II and the 12th Amendment. In the 21st Century do we need the Electoral College?
Oration
The Commanders Scholarship is a $2,000 scholarship awarded annually to the citizen who prepared the best original four to six minute oration on a selected topic about Abraham Lincoln. The Commander's Scholarship has been established in honor of the current Commander of the American Legion of Illinois. After a preliminary round of individual presentations, a maximum of ten finalists will be selected to deliver their orations before qualified judges. The final decision will be based on the customary oratorical contest points of content, organization, and delivery. Contestants must understand that the contest is for original orations only and that the customary rules of such contests which limit direct quotations to fifty words at one time will be enforced. Contestants are free to use notes during their presentation; however, electronic devices may not be used during your presentation. You may work on your oration before the session begins but are not required to.
"You cannot escape the responsibility of tomorrow by evading it today"
Your oration should discuss how Abraham Lincoln handled responsibility throughout his life – from adolescence to adulthood to his Presidency – and how his handling of responsibility ultimately benefited our nation.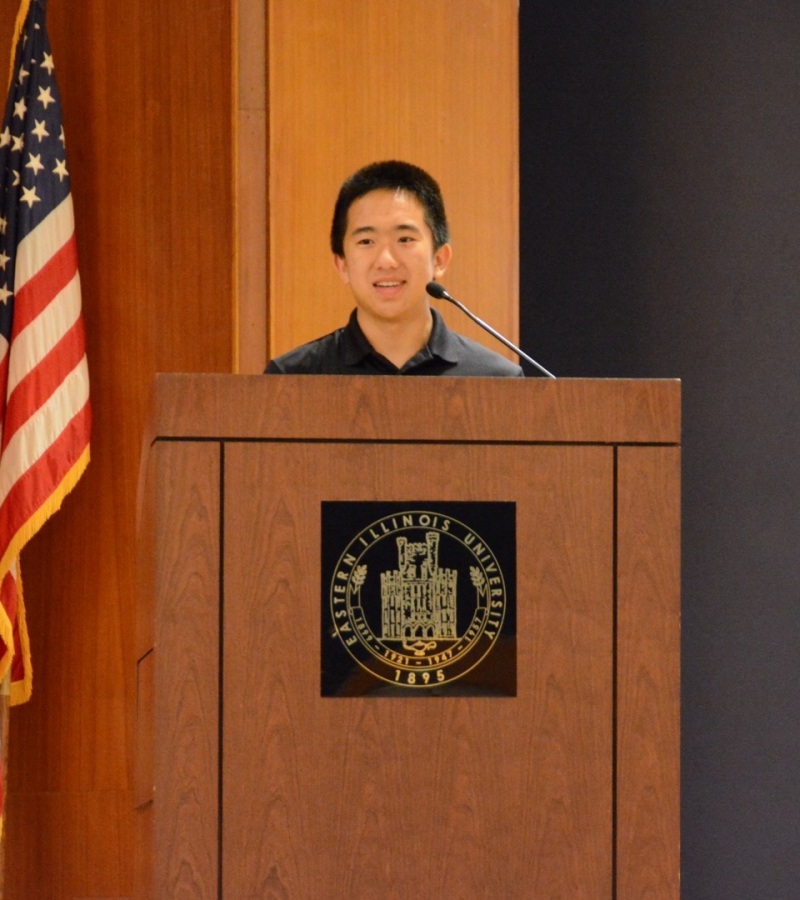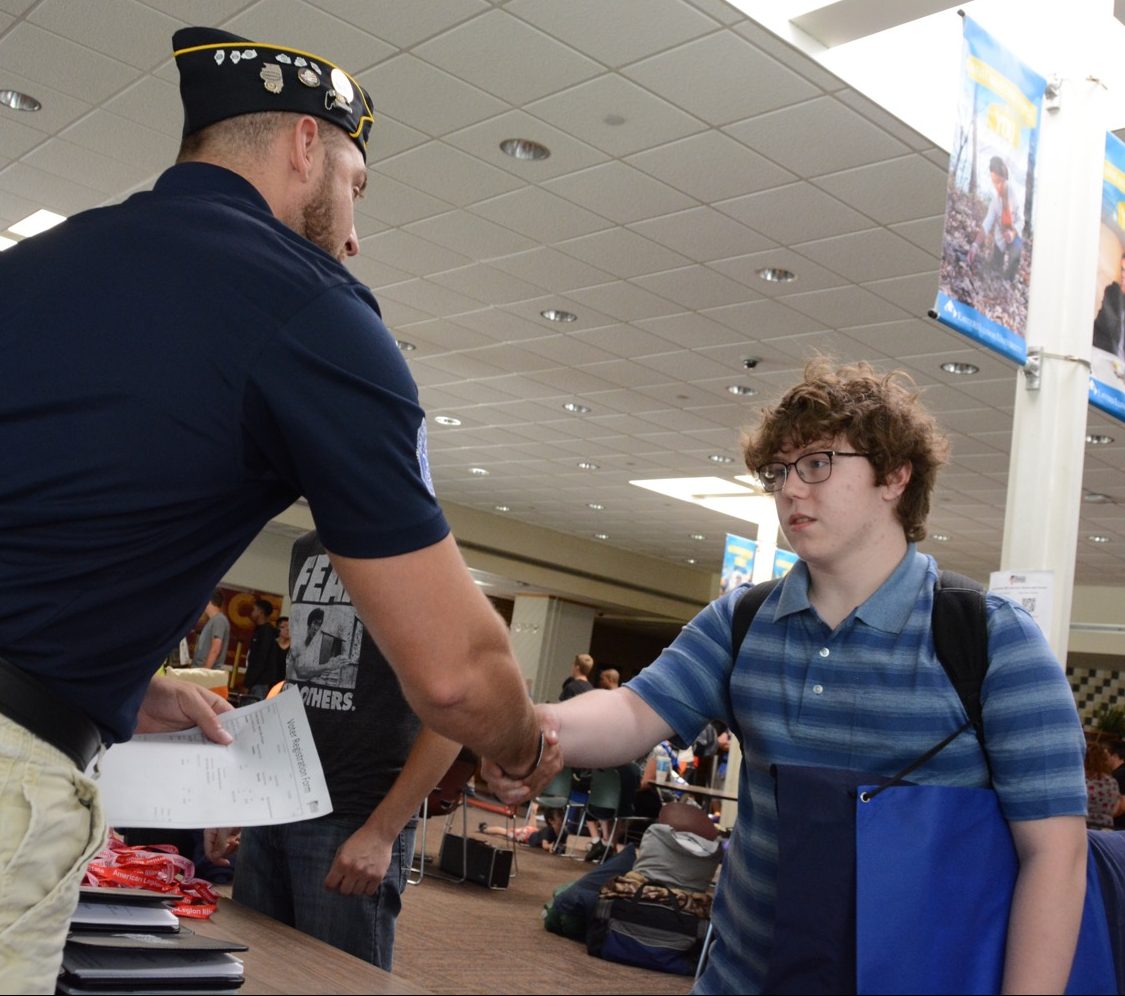 future sessions
All listed sessions are held at Eastern Illinois University
85th Annual Session June 13th to 19th 2020
86th Annual Session June 12th to 18th 2021
87th Annual Session June 11th to 17th 2022
88th Annual Session June 10th to 16th 2023
89th Annual Session June 8th to 14th 2024
90th Annual Session June 7th to 13th 2025
91st Annual Session June 13th to 19th 2026
92nd Annual Session June 12th to 18th 2027
Testimonials
"Boys State is a program that definitely teaches you a few things. As a citizen you learn to manage your time and work hard. It's a week full of events meant to help each person grow. Whether that person needs to learn how to work in a group or just to be a bit more social, Premier Boys State is an experience you do not want to miss!"

"They say Boys State is 'a week that shapes a lifetime.' Before coming to Boys State in 2014, I thought there is no way just one week can impact your whole life. I was completely wrong. The immediate impact of Boys State could be seen in my leadership and communication skills, my confidence, and my commitment to my community. Long term, I don't think I would have been accepted to Northwestern University or been offered an internship on Capitol Hill without Boys State. Boys State has truly shaped my life."

"Boys State was one of the best experiences of my life. Being put into a completely new environment and not knowing anyone really helped shaped me into the man I am today. Boys State to me is the opportunity for young men to get their first taste of what college will be like and how life will be once you get out of your hometown. If you're on the fence about going I highly recommend it as one of the best ways to spend your summer. That's why I've been back every year to volunteer."

My week at Boys State opened up more doors than I could have ever imagined. From stepping out of my comfort zone and running for mayor of my Boys State city, to meeting the President of the United States in the White House at Boys Nation, I emerged from the summer of 2013 a changed person. I wrote all of my college essays about my experiences at Boys State and I am confident that getting in to my dream undergraduate school, as well as dream law school, was largely the result of my growth and achievement at Boys State.

Boys State has provided value far beyond the cost of my one week investment in 1960.  I gained confidence while attending, a valuable reference I have use throughout my life and values that help shape a professional career as an engineer, corporate manager, business owner and adjunct professor.
questions?
After browsing our website if you have any additional questions please feel free to contact us.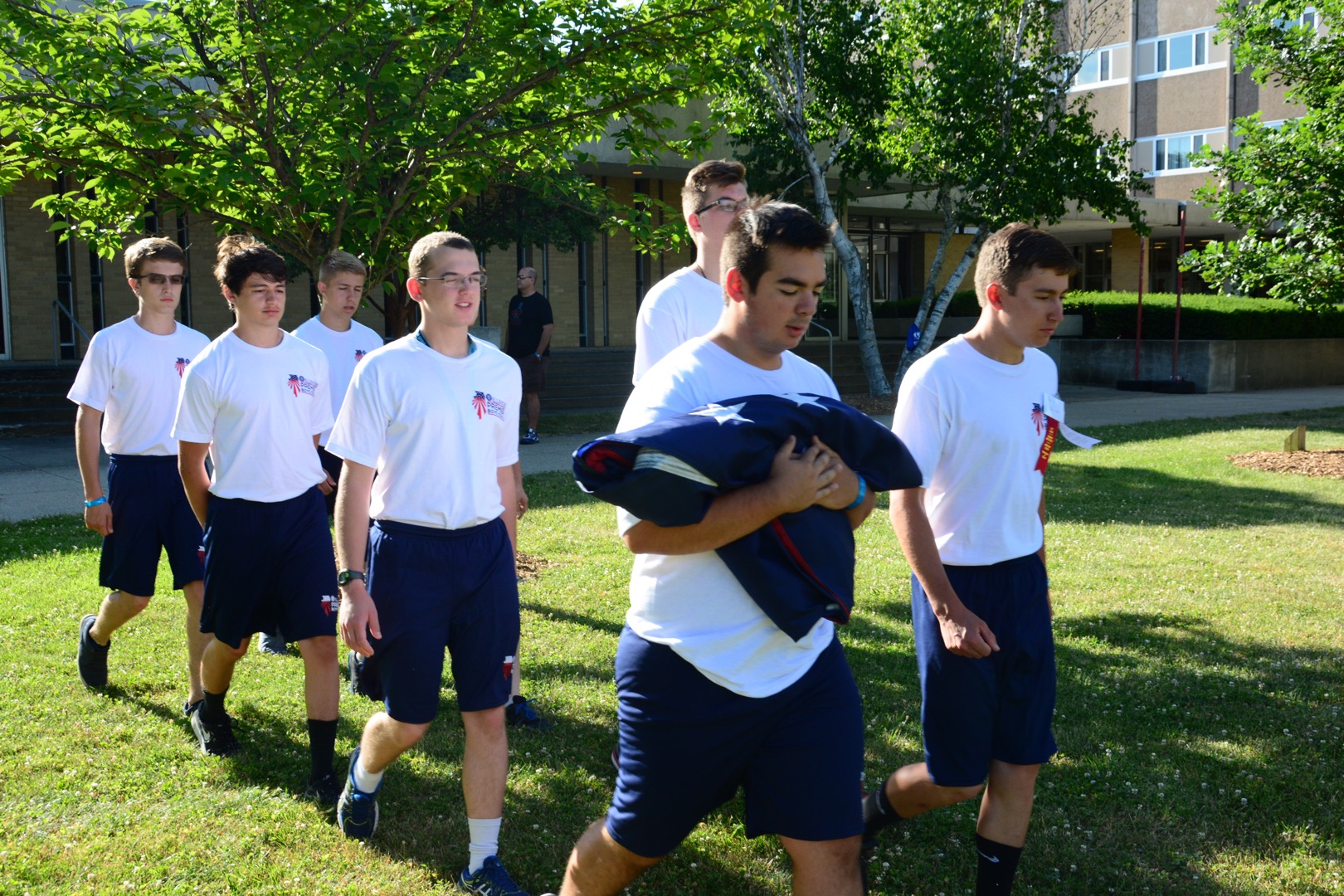 support
Click on the PayPal Donate button below to support our program. To sponsor a full registration fee for one citizen donate $300 on the next screen.